On April 6-7, 2017, Deputy Director IE RAS V.B. Belov in Berlin took part in international conference «east forum Berlin» and session of «From Lisbon to Vladivostok» working group. Both events were dedicated to the prospects of relations between the European Union and Eurasian Economic Union.

Plenary session hosted the speeches of: DIHK President E. Schweitzer, Chairman of Board of Eurasian economic commission Т. Sarkisyan, Vice Minister for Investment and Development of Kazakhstan Е. Khairov, deputy Head of Presidential Administration of Ukraine D. Shymkiv. The session was followed by a number of podium discussions, one of which was attended by Minister of Trade of Eurasian economic commission V. Nikishina.
«east forum Berlin» (the conference was held for the fifth time) is organized by: Eastern committee of German economy, UniCredit bank, Metro Group AG, the Association of German Chambers of Commerce and Industry (DIHK) and BDI.
Conference brochure with opinion poll results on prospects of EU-EAEU cooperation: http://www.eastforum-berlin.de/wp-content/uploads/2017/04/ef17_Programmheft.pdf
http://www.eastforum-berlin.de/agenda/
http://www.dw.com/ru/ес-еаэс-возможна-ли-конвергенция/a-38328199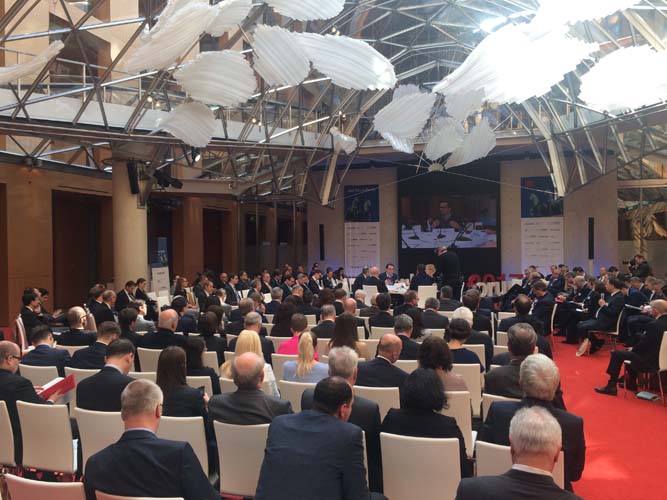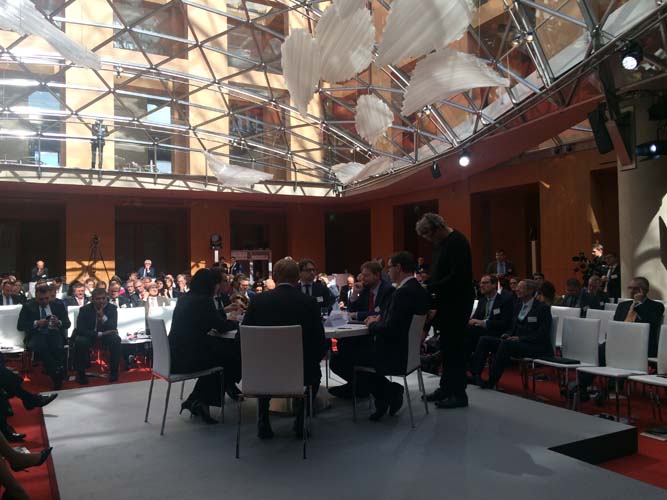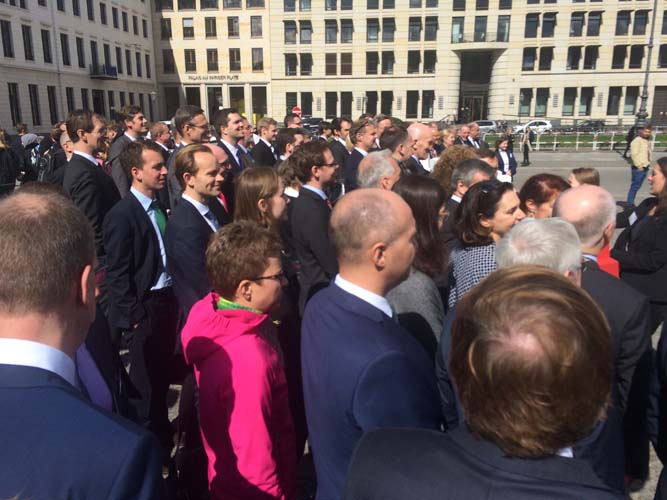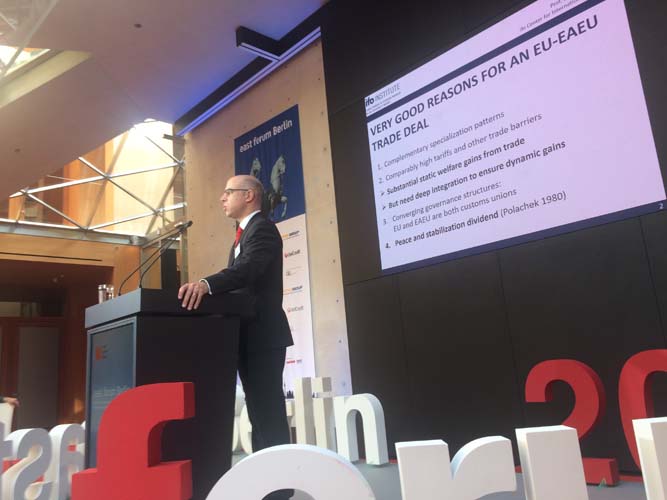 On April 7, 2017, V.B. Belov in Berlin in the House of German economy participated in the fifth session of «Common economic area from Lisbon to Vladivostok» working group (co-chairmen: U. Schneider and А. Rahr).
It was the continuation of discussion (started on February 20, 2017, see the related news) of the prospects of EU-EAEU rapprochement. Among other things, S. Grube (SGS) presented «The white book of certification». The participants signed the «Berlin Memorandum», developed by the group and open for signing at
www.vladivostok-lisbon.pro
and
www.lisbon-vladivostok.pro
.